FEB
24
2016
By Erin Murphy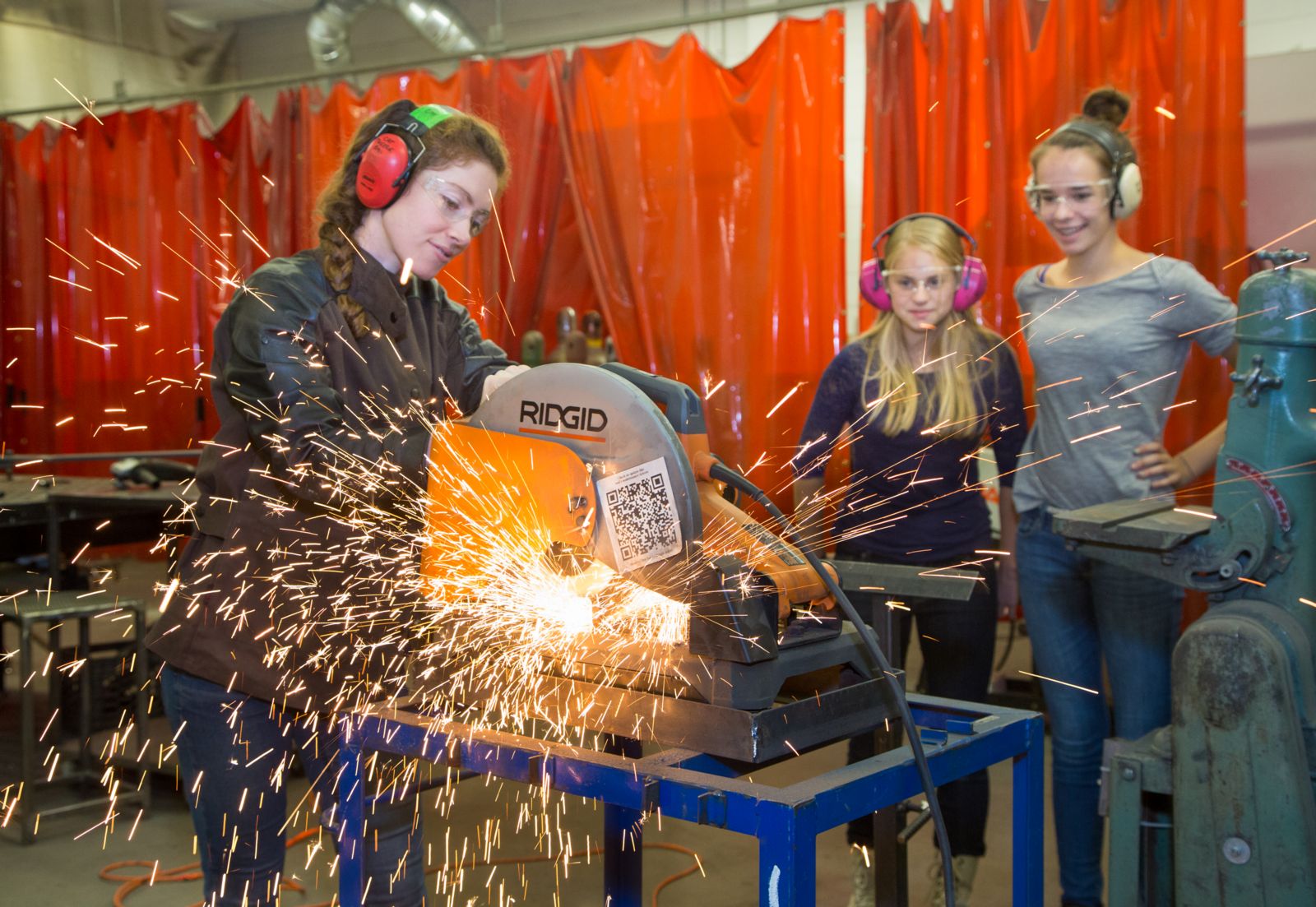 As we celebrate Engineers Week, we'd like to highlight five new research briefs from the Relating Research to Practice (RR2P) project that help us further understand why and how engineering design is valuable to our students.
For more research on out-of-school time STEM, follow the RR2P project on Twitter and Facebook!
Does the engineering design process help students apply math and science content?
Science education reformers have recommended that engineering be introduced into the K–12 curriculum, arguing that engineering activities and lessons help students apply science and math content in real-world context. In this paper, Berland, Steingut and Ko characterize students' participation in and understanding of the engineering design process and how it creates—or reduces—opportunities for students to apply math and science content. The authors used UTeachEngineering's curriculum Engineer Your World to examine student understanding of the engineering design process. They reflect on the implications of these findings for engineering curriculum design and implementation.
KEYWORDS: Learning progressions, Mathematics, Questioning strategies, Scientific practices
---
A connected learning approach to an engineering design challenge
In this paper, Evans, Lopez, Maddox, Drape and Duke investigate how five intentionally designed features of an out-of-school time program, Studio STEM, influenced middle school youths' engagement in their learning. These features include: using engineering design and problem-based learning, integrating of new media, encouraging peer interaction, an "open-studio" environment, and the use of alternative assessment methods.
KEYWORDS: Afterschool/OST, Environmental awareness, Middle school, NSF-funded, Program design, Technology, Youth engagement
---
Studying interest generated by engineering design activities
Prior research has suggested that engineering design activities can enhance students' understanding of engineering and technology, as well as increase their interest in science. Few papers, however, have defined or measured this interest empirically. Indeed, students may equate "interesting" with "fun" or "fascinating" and not necessarily with "motivating." In this study, Dohn sought to capture both the psychological aspects of interest, and the social aspects of interest while engaging in open-ended engineering design problems.
KEYWORDS: Interest, Motivation, Program design
---
Mapping U.S. out-of-school time science, technology, and engineering programs
In this paper, Laursen, Thiry, Archie, and Crane map the national landscape of out-of-school time (OST) science, technology, and engineering programs. This is the first attempt at comprehensive mapping on a large scale. The authors characterize programs by eight organization types, and ask program-specific questions such as target population, number of participants, and contact hours.
KEYWORDS: Afterschool/OST, Collaboration, Middle school, Non-dominant populations
---
Few state science standards comprehensively address engineering?
The Next Generation Science Standards (NGSS; NGSS Lead States, 2013) represent a dramatic shift in expectations for K–12 science education. One key change from previous state standards is that engineering design is explicitly elevated to the same level of importance as science inquiry. To understand the shifts that schools may need to make, Moore, Tank, Glancy, and Kersten examined the ways in which state standards, prior to the adoption of NGSS, included engineering education.
KEYWORDS: Next Generation Science Standards, Policy