Recent Afterschool Snacks
FEB
6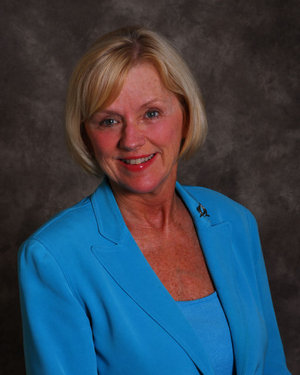 Cathy Tisdale of Kansas City is the president and CEO of Camp Fire USA.
If we really want to prepare our youth for life—including academic success—we can't expect everything to happen in the classroom.
Sure, we need to pay attention to what's happening–and not happening–within our educational "system."
And yes, hitting the success benchmarks of higher graduation rates and improved math and reading scores are a big part of the narrative, but there's more to the story.
We must become advocates of multifaceted solutions.
As we know only too well, our school systems don't always work.
Yet there are success stories despite that fact—no doubt due to resilient young people and families who won't give up and dedicated teachers who give their best regardless of the circumstances.
Yes, generational poverty and lack of access drive low achievement, yet we can point to successful adults who "came from nothing" except loving, supportive families.
Yes, kids make bad choices; yet countless others develop the internal assets they need to build positive identity and positive values and they turn to those who will make constructive contributions to their lives.
There's a "failure of our educational system" subtext. It's simply not the entire storyline.
We need to talk about and galvanize the power of hope. It makes a big difference in kids' lives.
Just ask them. Focusing on it may seem simplistic or naive.
And many ask how we can "measure" hope because we've become so focused on measurement only within artificially determined timeframes.
The issues we face are complex with no simple solutions. Yet I suggest we need to discuss them and agree on potential solutions instead of throwing up our hands in defeat. Let's focus on at least one factor we all can agree needs more attention.
What are our kids doing OUT of school?
Research confirms that out-of-school programs measurably affect three key adolescent outcomes.
Youth engage in fewer risky behaviors, achieve greater social competency and achieve measurably better school performance.
Effective after school programs, wherever delivered, blend:
physical exercise and age appropriate "play"
preferably out of doors
homework time and tutoring
learning around topics selected by the youth and
reflection.
Tweens and teens often return what they've learned back to their communities in the form of service learning projects, an early indicator of their development as good citizens.
Research also points to the most effective programs are those which help youth develop positive relationships, encourage learning, allow some decision making by youth participants and ensure youth experience both emotional and physical safety.
Studies also reaffirm the essential role parents and families play. While many kids say their parents "don't care" if they do well in school or don't have much hope (there's that word again!)—many more will say, "My parents came to this country to give me a better life and they expect me to do well in school." Or, "My parents want me to be the first in my family to go to college."
And let's not forget that it isn't simply low income youth who are "at risk." There's no guarantee that a middle class kid comes to school every day any more ready to learn than anyone else. And there's no guarantee that a middle income family is any more loving and supportive than a "poor" one.
If we acknowledge the potential for positive outcomes from out-of-school programs, realize the value to our kids and understand how to develop a successful program, I suggest we have the agenda for a crucial discussion. Who is willing to join me at the table?