JUN
1
2016
By Robert Abare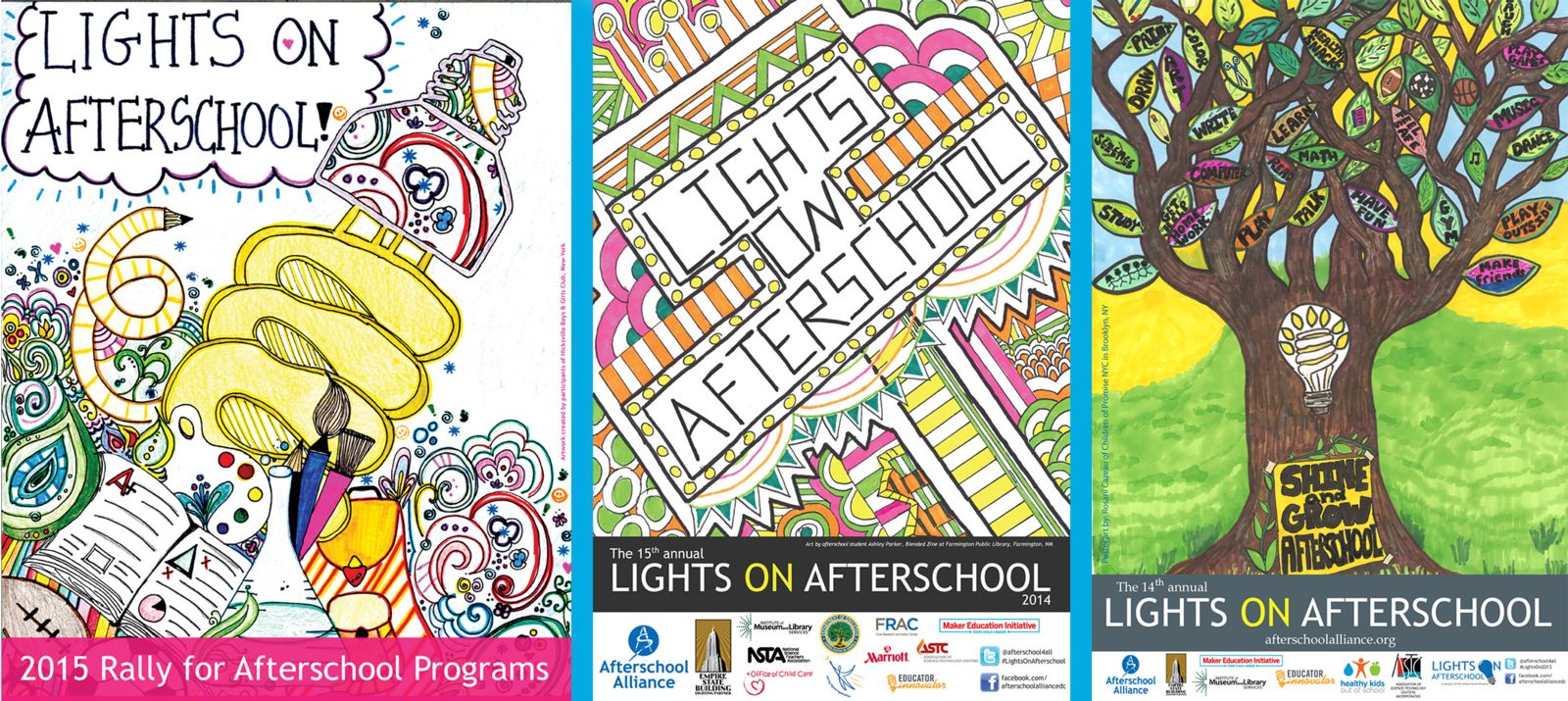 From left to right, the winners of the 2015, 2014 and 2013
Lights On Afterschool
poster contests
Summer is here! Why not use the spare time to design a piece of artwork that could be published across the world? The 2016 Lights On Afterschool poster contest has a new deadline: July 15, 2016. Afterschool or summer learning program participants are encouraged to design, craft and submit their work following these submission guidelines before the deadline for a chance to win.
Why submit to the contest?
The afterschool or summer learning program home to the winning artist will recieve a set of flavored syrups to make-your-own soda, flavored ice or more, courtesy of Torani! The winning artist will also be featured on our website, blog and a national press release. The 2016 Lights On Afterschool poster contest is also a great opportunity for an afterschool or summer learning program to gain national recognition for the opportunities it offers, as the winning artist's afterschool program will be credited on the poster, too!
What should a poster submission look like?
Be creative! We love to see bright colors, bold designs, and art that communicates the joyful spirit of Lights On Afterschool and celebrates the opportunities made possible by out-of-school time programs. Keep in mind that the winning artwork will need to be scanned to become a digital image, so avoid using textures or raised materials. Materials that won't smear or rub off—like markers, paint and pens—often work better than crayons, watercolors or chalk.
You can also gain inspiration by viewing this gallery of previous winners.
How do I send in submissions?
Follow these submission guidelines to enter the contest.
When are the poster submissions due?
July 15, 2016! Unleash your participants' inner artists and start designing today!