AFTERSCHOOL IN
New York
---
Afterschool programs in New York keep kids safe, inspire learning, and give working parents peace of mind. Kids discover who they are and what they love to do, make smart choices, and avoid risky behaviors.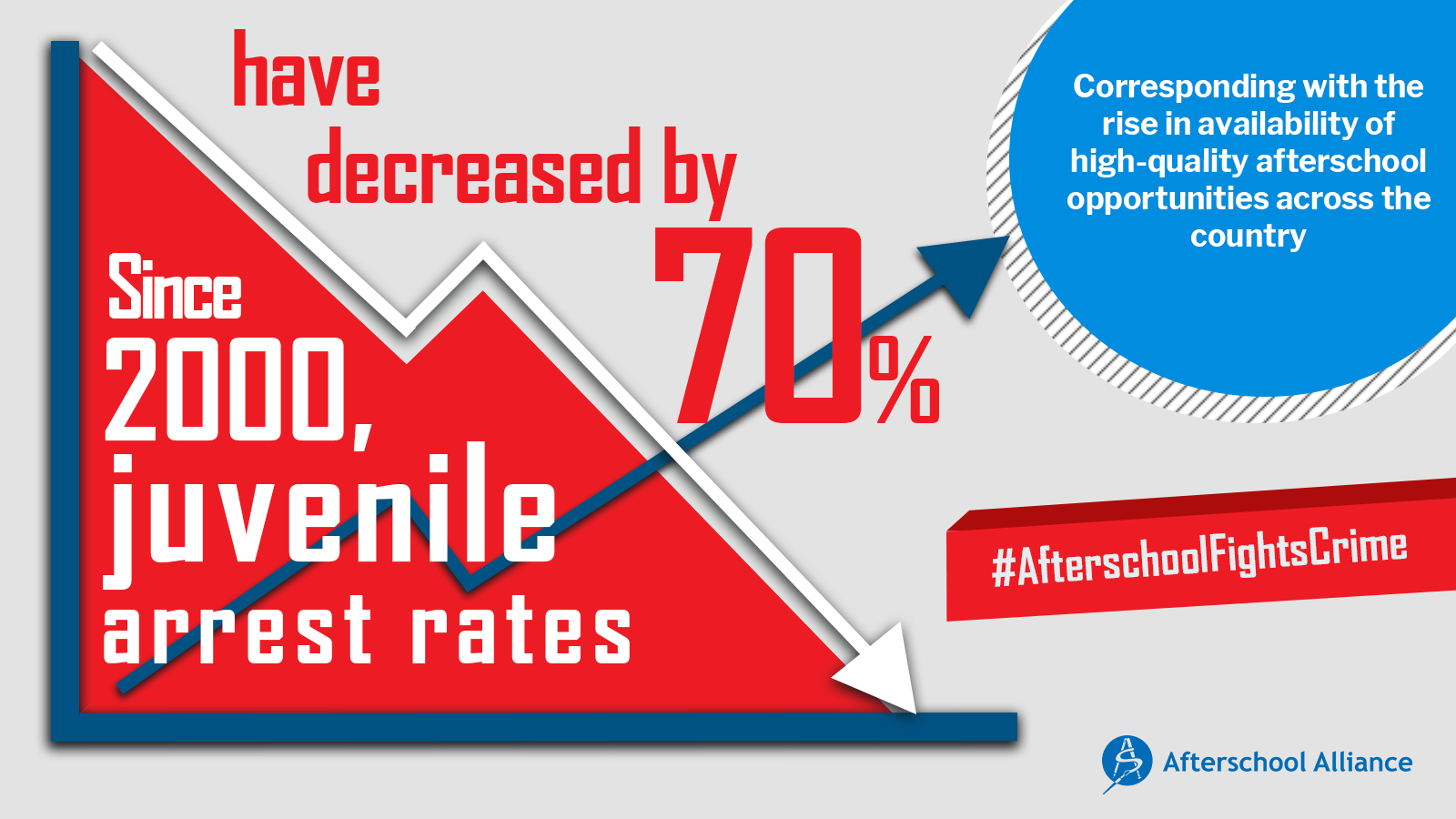 A report by Fight Crime: Invest in Kids finds that afterschool programs play a vital role in turning the hours between 2 p.m. and 6 p.m. into a time of opportunity for our young people, with the 70% drop in juvenile crime corresponding with the rise in availability of afterschool opportunities across the country.
Learn what the peak time for juvenile crime is in New York, as well as how when schools are closed but many parents are still on the job, afterschool programs are keeping kids safe, inspiring them to learn, and giving working parents peace of mind.Download the fact sheet for New York
85%
support public funding for afterschool
74%
say afterschool helps them keep their jobs
67%
say afterschool excites kids about learning
74%
say afterschool reduces the likelihood that kids will engage in risky behavior
The need for programs far exceeds the funding available.
632,076
are enrolled in afterschool
1,151,361
are waiting for an available program
584,597
are alone and unsupervised after school
TODAY
FY 2020
93,256*
of kids enrolled in New York afterschool attend a 21st CCLC program
$93,255,742
in federal funds supports 21st CCLC programs statewide
PROPOSED BUDGET
FY 2020
0
kids served in New York


* This figure is an Afterschool Alliance calculation based on the state-allocated 21st CCLC funding and a program cost of $1,000 per child. The program cost per child is an Afterschool Alliance estimation based on the Department of Education's per-student expenditures for: (1) all students attending 21st CCLC programs and (2) students who regularly attend 21st CCLC programs.