Advice for Success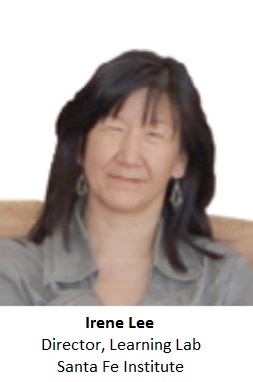 What feature of your program do you think has been most crucial for success?
Crucial to the success of Project GUTS has been the development of a community of learners. Our club leaders and facilitators extend and broaden our reach and ability to prepare others to be club leader through shared leadership of regional teacher professional development workshops. Their investment and excitement for the program has been contagious.
How have partnerships influenced Project GUTS?
Another key factor to our success has been a strong partnership with the Supercomputing Challenge. Through this partnership we are able to present a pathway to learn and practice computational skills from middle school through high school and beyond. A third factor is strong partnerships and supports provided by the school districts who offer Project GUTS clubs.
Working with other researchers to develop new, exciting topics for GUTS units has helped us enrich and refresh our curricular units. We've done projects such as the "Science of Friendship" with Arizona State University and "Modeling MRSA in the Community" with the University of Chicago and Argonne National Laboratory.
What were some of the challenges the program faced in its early stages?
An early challenge was understanding what students were learning about complex systems. Since no validated assessments instruments existed in the area of complex systems science, we needed to develop our own assessments and tools to understand student learning. Another problem faced was gender balance in clubs.
What advice would you have for programs that want to integrate STEM?
The advice we would offer other programs wishing to integrate STEM is to be student-and community-centered, thus maintaining relevance and rigor. Couch the science in topics students can relate to on a human scale, addressing topics students are surrounded with in everyday life such as contagions, traffic jams and the environment. Then engage the students actively as investigators and scientists. Encourage students to ask their own questions, devise and run experiments, and answer their own questions using STEM and inquiry. Finally, by sharing their findings with a broader community, and potentially instigating a change, demonstrates how they can make a difference in their communities through STEM.
What has Project GUTS done to make itself scalable?
Project GUTS has been successful at scaling to rural and urban communities across New Mexico. We have produced a replicable curriculum and implementers guide, developed a robust teacher professional development program, and are working to make all of our curricular units accessible electronically. Implementing a regional coordination structure and offering regional professional development workshops has enabled us to scale up.
The themes of Project GUTS curricular units (ecosystems, emergency evacuation, epidemics, traffic, pollution, social networks, shared resources, etc.) are widely adaptable to different locations and populations. To scale nationally we would offer a national conference and regional professional development workshops, disseminate our curriculum widely online, and offer an online professional development network for program implementers.