JUN
16
2016
By Robert Abare
The Afterschool Alliance is pleased to present this Afterschool Spotlight, part of a series featuring the stories of children, parents and providers of summer and afterschool programs. Also check out the first, second, and third installments of the series. Have a story to share? Email Robert Abare at rabare@afterschoolalliance.org.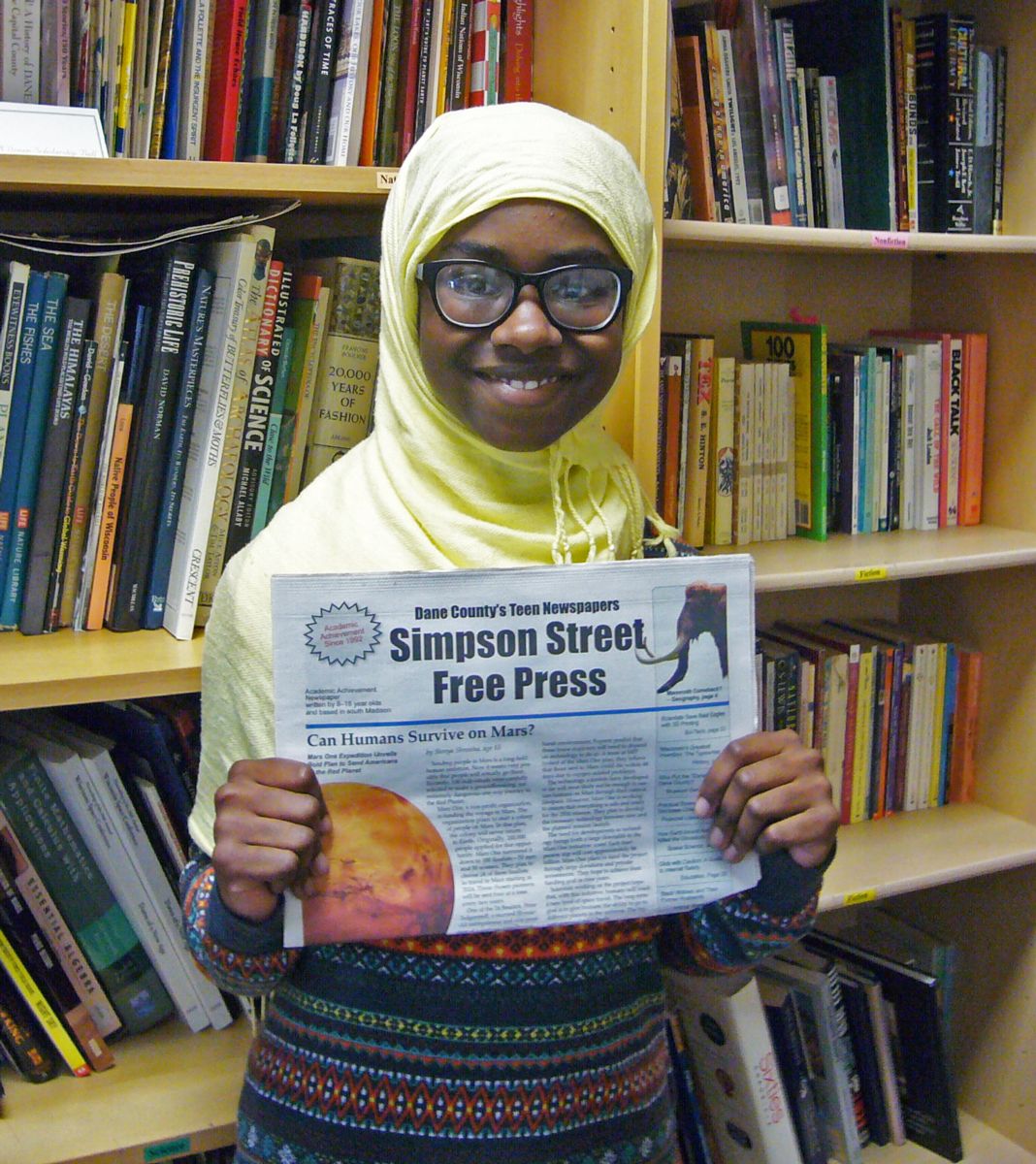 Kadjata Bah holds up a copy of the Simpson Street Free Press.
Eleven-year-old Kadjata Bah is a 5th grader with a dream of one day becoming a pediatrician. Though ambitious, her career goal seems more attainable thanks to the Simpson Street Free Press afterschool program, which has already allowed her to become a paid, published journalist.
"I just wrote an article about a new species of bee that was discovered in Kenya," Kadjata enthusiastically explains. "They are very different from how we typically think of bees, like honeybees, which live in hives. These bees are solitary, and they don't have stingers."
"It was fun to write this article, and I learned a lot," she adds.
Jim Kramer founded the Simpson Street Free Press 24 years ago in southeast Madison, WI, after seeking a creative way to get kids in this challenged part of town more excited about their school work while gaining valuable, real-world skills.
"Our concept was to start a newspaper where kids take on the role of reporters," Jim explains. The program currently reaches approximately 270 students, with two newsrooms located at local schools, a central newsroom in southeast Madison, and a newsroom located at the offices of Capital Newspapers, the publisher of local daily newspapers.
Middle and high school students interested in participating in the Simpson Street Free Press are required to apply as they would to any other job—with writing samples and recommendations from their teachers. If accepted, they are paid once their work makes it through multiple rounds of outlining and editing and is finally published.
"We have kids applying to our program as young as 3rd grade," says Jim. "For most, this is the first job they have ever applied to."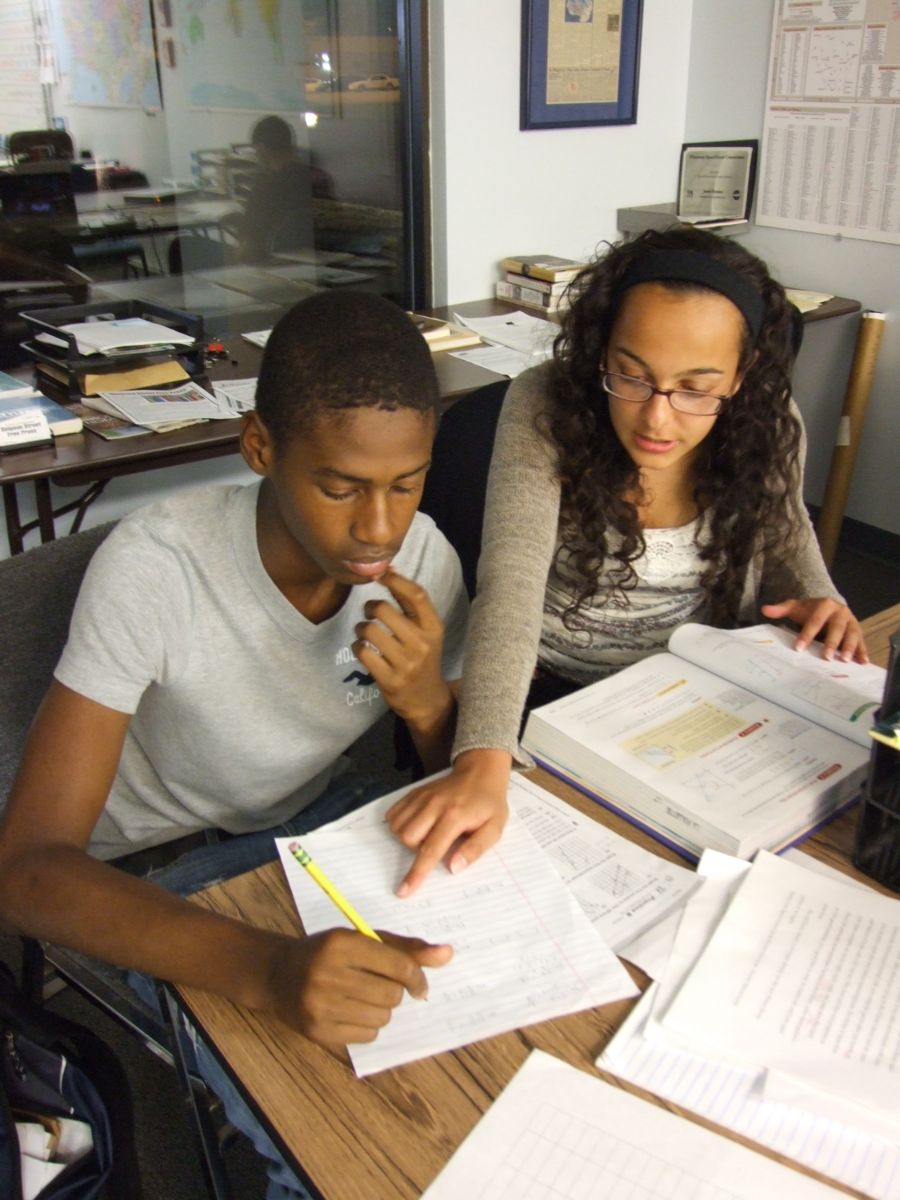 The fledgling journalists cover a number of subject areas, from local news features to science and history stories pulled from publicly available source materials. The news cycle is also driven by themes relevant to students at the start of their academic careers, like the program's current theme: "women in science and math." To explore this topic, guest speakers have visited the program's newsroom to explain the details of their careers in Science, Technology, Engineering and Math (STEM) and to discuss what subjects they studied in order to succeed.
Jim explains that the program's unique model is very effective at boosting what he calls "academic confidence" among its participants. "After a month or two in the program, when a student's articles start getting published, that light bulb goes off," he says. "The student realizes, I can do this. And if I can do this, I can certainly do well in school."
"They see themselves in a new way, because their job has proven to them that they can be successful if they try hard," he adds.
Kadjata Bah happily attests to an improvement in her academic standing since joining the program. "My parents are really happy that I'm participating in this program," she says. "I was struggling with my writing before I came here."
Most importantly, Kadjata values the Simpson Street Press for the help it will lend her in reaching her goal of becoming a pediatrician. "In college, my writing skills will be helpful with writing essays and papers," she notes. "And if I become a doctor, knowing how to write will help me communicate."
She adds, "It's important to know how to write well because it shows others that you know what you're talking about."