JUN
30
2016
The House Committee on Education and the Workforce has released the "Strengthening Career and Technical Education for the 21st Century Act", a bipartisan bill updating Perkins career and technical education (CTE) legislation, which was last authorized in 2006. The proposed update includes many positive changes that recognize and support the work afterschool and summer providers are doing to help students enter the workforce prepared and ready for well-paid, in-demand careers.
Main tenets of the bipartisan bill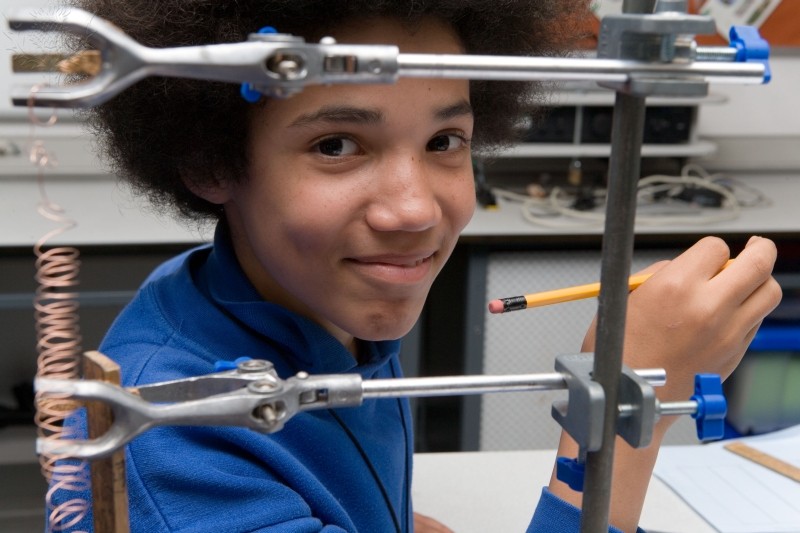 The 2016 legislation focuses on providing students with opportunities to pursue recognized postsecondary credentials that are aligned with the employment needs of the surrounding economy, especially in high-skill, high-wage careers.
The bill is friendly to afterschool in many areas. The bill recognizes the important role that afterschool plays in planning CTE offerings and the benefits of including community-based partners as active participants in that planning. The bill language includes community based organizations explicitly as eligible entities (capable of receiving funding). Afterschool is at the table!
The bill also allows career exploration and other activities to be allowable starting as early as the 5th grade (the previous limit was 7th grade). The bill supports STEM learning for underrepresented students, and career pathways for non-traditional careers, such as girls in computer science. The bill draws out the role of competency based education (digital badges, for example) in local CTE programs. The bill continues to mention the importance of employability skills, many of which overlap with social and emotional learning. And the bill also establishes an "Innovation Grant Program," which reserves 25 percent of an initial $7.5 million allocation for specific programs, including partnerships with non-profits.
The bill is still heavily focused on a tripod of secondary education, post-secondary institutions, and businesses as the main players, however. This focus means that entities that do not fall into these three categories must ask to get a seat at the planning table. These entities include community-based programs, 21st Century Community Learning Centers (which will include workforce development as an allowable use when the Every Student Succeeds Act goes into effect next year), and other afterschool and summer providers working on employability skills and career pathways. As these entities are eligible for funding, this ask should not be too difficult. Additionally, groups that serve out of school or at-risk youth often are included, so the avenues for becoming involved in the planning process are many.
While the House has completed its proposal for revising the CTE law, the Senate has yet to unveil its plan, and the road to enactment isn't entirely clear, given that legislators are about to leave Washington, D.C. until September. As a result of this timetable, there is still time for feedback and modification. Feel free to let us know your thoughts on the House bill. Talking with your state CTE state director is another way to learn more about the current law and develop relationships around the work you are doing to prepare students for excellent, in-demand careers.
Select provisions connecting to afterschool in the new bill:
Explicitly includes community based organizations as entities eligible to receive funding
Expands eligibility to begin at 5th grade, when career preparation becomes very important. The 2006 legislation allowed eligibility at 7th grade.
Continues to focus on both academic and technical skills (which include employability skills)
Proposes new requirements for states:

Requires state plans to work with agencies serving at-risk and out-of-school youth (but not explicitly community based providers or 21st Century Community Learning Centers)
Requires that state leadership activities (whether direct or by grant) include funding of statewide programs of study, including career exploration and advisement activities and resources; and establishing statewide partnerships (this list of partners does not include community based organizations explicitly)
Allows states to award grants to eligible recipients for "support for programs and activities that increase access, student engagement, and success in STEM fields (including computer science), especially for underrepresented groups"; also allows support for student career and technical organizations

Proposes changes for local educators:

Local applications must include descriptions of how the eligible recipient will provide career information, exploration or development coursework, activities or services, including to special populations
Each application requires a local needs assessment, conducted at least every two years , that includes an evaluation of the strategies needed to overcome barriers; consultation for the needs assessment does not explicitly include community based providers among the minimum groups of people to be at the table
Local uses of funds can include career awareness, exploration and development activities, even before a student has enrolled in a course of study; expansion of opportunities for competency based education is also highlighted. Additionally, the support for STEM, mentioned at the state level is re-emphasized as important locally
Plans are expected to be carried out through relationships with community stakeholders and with education and workforce development programs and initiatives; however, the proposal does not explicitly include 21st CCLC programs or community based providers.

Innovation Grant Program:

The bill also includes an "Innovation Grant Program" for funding consortia between educational institutions and suggests those consortia explicitly "may include a regional, State or local public or private organization, including a community based organization". The grant program, would be authorized for appropriations of about $7.5 million in 2017 and growing to more than $8 million in 2022. The program:

Allows the Secretary to grant funds to the entities mentioned above to create, develop, implement or take to scale innovations
Requires 50 percent matching funds from public or private sources
Reserves 25 percent of funds for specific types of consortia including partnerships between educational service agencies or nonprofit organizations

Allows funds to be used for the integration of CTE and STEM learning, workforce training (including to address shortages in the education workforce), improving outcomes for students in non-traditional fields, innovative delivery models, and course development.
What's next for career and technical education legislation?
The House Education and the Workforce Committee would like to markup the proposal before the Congress leaves for its six-week recess in mid-July, but it's unclear if the calendar will accommodate that desire. If not, the Committee will have to develop a plan for action in September. The Senate education panel has been working on its own proposal to reauthorize the law, which is reportedly being delayed over some disagreement related to accountability provisions. That makes it difficult to predict when a new law might be signed into law, but CTE advocates are hopeful President Obama does just that before leaving the White House.