Snacks by Sarah Watson
DEC
2
2013
By Sarah Watson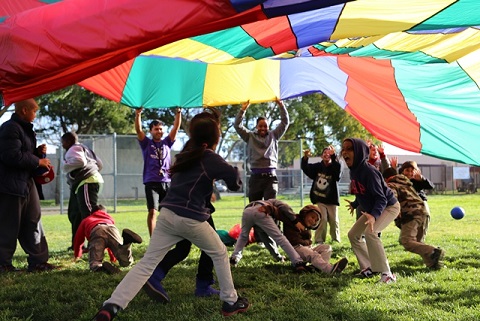 Local housing authorities represent ideal partners for community-based afterschool providers. Often, housing authorities can provide on-site facilities for afterschool programs, while community-based afterschool providers can offer trained staff and curriculum. A Boys & Girls Club and housing authority in Southern California recently entered into a partnership that continues to reap rewards for the local community.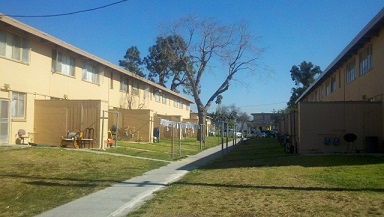 The Boys & Girls Clubs of Santa Monica (BGCSM) has created a sustainable partnership model intended to strengthen communities and meet the needs of local students. In 2011, the Housing Authority of the City of Los Angeles (HACLA) reached out to BGCSM to gauge their interest in taking over out-of-school-time programming at a public housing community—Mar Vista Gardens (MVG)—when a lack of sustainable funding meant that the City of Los Angeles Department of Recreation and Parks and HACLA could no longer offer programming to resident families. MVG is the third-largest public housing site in the city of Los Angeles and struggles with high crime and poverty rates. The community includes more than 600 students who, before BGCSM's arrival, did not have access to engaging learning opportunities in the hours after school.
APR
2
2013
By Sarah Watson
Funder(s): Johnson & Johnson Community Health Care Program, in partnership with the Johns Hopkins Bloomberg School of Public Health
$200,000 grant over 2.5 years toward activities that seek to improve the knowledge and healthy lifestyle choices of children with the support of the adults in their lives
Funded programs will either enhance existing prevention education programs or develop new programs with evidence-based interventions to reduce obesity in children aged 8-12
The Johns Hopkins Bloomberg School of Public Health will provide technical assistance throughout the entire Johnson & Johnson Community Health Care Program Grant Period
See PDF of Funding Announcement for full grant description & eligibility requirements
Apply online (no other forms of submission will be accepted)
Deadline: May 15, 2013 at 5:00pm EST
Eligible Organizations: Non-profit community health care organizations implementing evidence-based, community-education programs that promote wellness and healthy lifestyle choices to prevent and reduce the impact of obesity in children. Programs must base their activities in the following locations:
Louisville, Kentucky (Jefferson County)
Chicago, Illinois (Cook County)
Las Vegas, Nevada (Clark County)
Charlotte, North Carolina (Mecklenburg County)
Washington, D.C. (District of Columbia)
See website for eligible zip codes
Ineligible Organizations: Programs that are:
Part of a Foundation
Based at a University or College
Already part of a research activity
Have in-house or consulting evaluators

Visit www.jhsph.edu/johnsonandjohnson to learn more.
FEB
21
2013
By Sarah Watson
On Feb. 6, 2013, more than 250 educators, policy makers and stakeholders gathered at the Newseum in Washington, D.C., to celebrate the 2nd annual Digital Learning Day. Hosted by the Alliance for Excellent Education, the full-day event promoted digital learning and highlighted best practices in digital instruction taking place in K-12 classrooms across the United States.
Secretary of Education Arne Duncan, U.S. Chief Technology Officer Todd Park and Rep. George Miller (D-CA) were among the notable policy makers who attended festivities at the Newseum, which included educator-led interactive demonstrations and the digitally-broadcasted Digital Town Hall. More than 25,000 teachers and millions of students celebrated the event from their own districts and schools.
Click here to view the Digital Learning Town Hall and access interactive lesson plans created by featured experts and educators.
While Digital Learning Day focused mainly on strategies for including digital content in a formal classroom setting, many of the showcased digital resources and strategies relied on a BYOT—bring your own technology—approach and could be meaningfully implemented in an afterschool setting. Below, we've listed several free and low-cost websites and mobile apps that have the potential to enrich out-of-school time:
| | |
| --- | --- |
| | A social learning platform where students, educators and parents can securely and collaboratively share academic content, including assignments, feedback, polls and discussions. It presents opportunities to personalize and refine course content and can be accessed via the Edmodo website and through its (free) iOS and Android apps. |
| | A "smart student response system" that allows teachers to gather instant feedback on student progress through educational exercises and games. Educators can quickly and easily design exercises such as multiple choice and short answer quizzes and receive instant visual representations of student response data. Socrative runs on computers, tablets and smartphones, and features a free mobile app. |
| | Using Popplet's online and mobile app, students and educators can collaboratively create and curate their own "popplets"—similar to pinboards—containing information and accompanying visuals on educational topics. Project types can include timelines, concept mapping, team projects and art galleries. Popplet can be accessed for free use on computers; full access to the site and accompanying mobile app costs $5.00. |