Snacks by Andrea Szegedy-Maszak
DEC
23
2016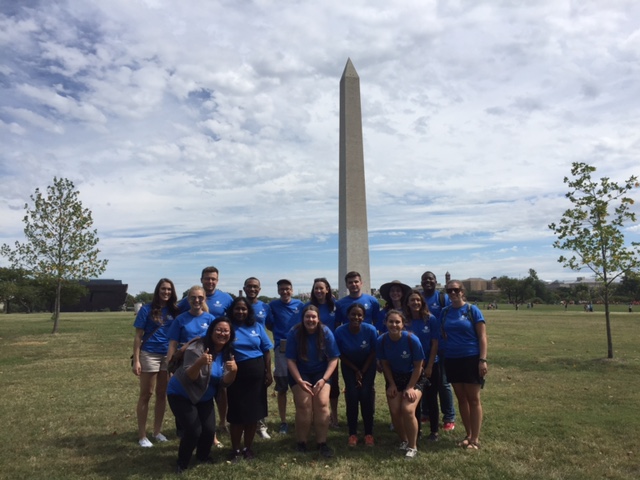 Members of the VISTA team gathered on the National Mall in September.
For the last five years, the Afterschool Alliance has been a proud sponsor organization for nationwide AmeriCorps VISTA projects. VISTA, which stands for "Volunteers in Service to America," is a 50-year-old service program with the central mission of alleviating poverty through capacity building for nonprofit organizations. VISTA members are considered full-time federal volunteers during their one-year term of service.
Our VISTA program—and the scope of our VISTAs' work to support the afterschool field—has grown significantly over the past five years. Most recently, we've added VISTAs dedicated to supporting the STEM Ecosystem Initiative, as well as VISTAs focusing on mentoring opportunities for young men of color. Read on to learn more about our VISTAs' work and a few highlights from 2016.
Our VISTAs' major highlights from 2016
Oklahoma STEM Ecosystem VISTAs Sabrina Bevins and Aleia McNaney have taken on leadership roles in the planning of a Women in STEM book club and event series surrounding the release of the film Hidden Figures, culminating with a screening of the film. Sabrina has signed on a number of female STEM professionals to mentor young girls in Tulsa over the course of the program.
Thanks to Sabrina's successful partner outreach, Cox Media has agreed to run four radio campaigns in promotion of the program, and a local theater company has donated a screening room that seats more than 400. Aleia has been spearheading communications efforts for the Hidden Figures program, including designing promotional materials for a book drive held Tuesday, November 29 in support of the book club.
New Jersey Meals VISTA Jaimie Held has been making strides in expanding afterschool and summer meals for kids and families in Newark, N.J. Jaimie created partnerships with local food banks to host afterschool and summer meals open house events in 2017. She also scheduled an afterschool and summer meals open house in January 2017 at Newark's Bolden Student Center to recruit new afterschool and summer meal sites.
JUL
26
2016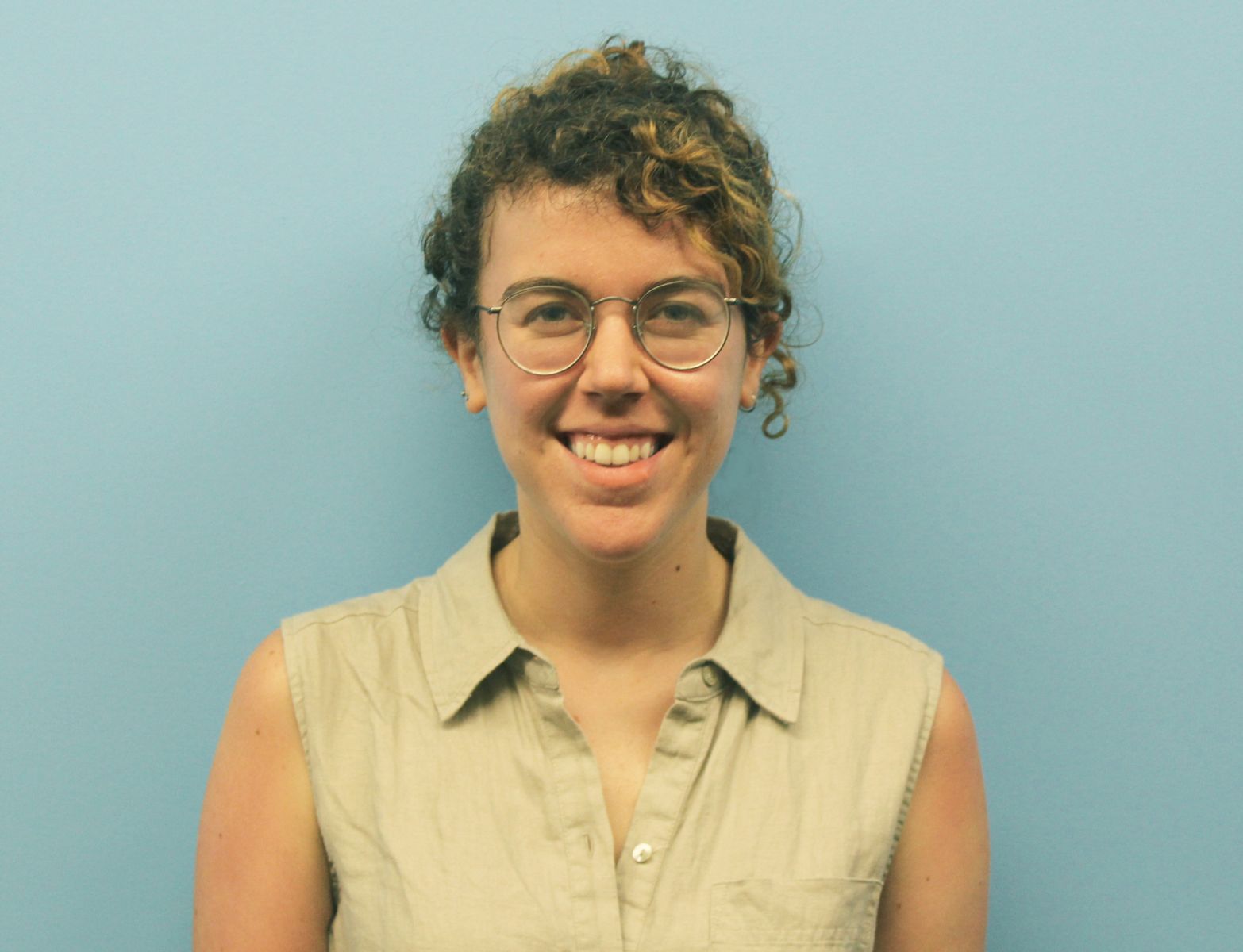 My name is Andrea Szegedy-Maszak, and I'm excited to introduce myself as the new Field Outreach Coordinator for the Afterschool Alliance! I'm joining the Afterschool Alliance as a recent graduate of Bard College in Annandale-on-Hudson, New York, where I completed my B.A. in Biology with a concentration on STEM education. I originally became interested in studying biology after participating in an out-of-school time microbiology program, and I'm thrilled to be contributing to the Afterschool Alliance's mission to promote those opportunities for young people around the country.
During my time at Bard College, I focused my studies and extracurricular work around the development of curricula, educational tools and programming to support informal STEM education. I volunteered with a number of afterschool STEM programs, including hosting a weekly science club for K-5 students and serving as a mentor for a local public school's annual science fair. Building on those experiences, in 2014 a peer and I organized and directed a series of free, week-long summer STEM camp sessions hosted at local libraries in the Hudson Valley. I've witnessed firsthand the power of afterschool and summer programming to engage and excite students who may not have felt confident pursuing STEM in the classroom, and I deeply value the opportunities these programs can provide.
As a Field Outreach Coordinator, I'll be working with the Afterschool Alliance VISTA team to coordinate and support the members of the new nationwide STEM Ecosystem VISTA project. STEM Ecosystems are multi-organization, cross-sector partnerships that share the common goal of making STEM learning widely available and a top priority for their communities. I'll be supporting our VISTAs as they work to enhance the accessibility and quality of resources for Ecosystem partners, STEM educators and community members, and promote the capacity and sustainability of Ecosystem-supported programming.