Recent Afterschool Snacks
JUN
9
2016
By Jen Rinehart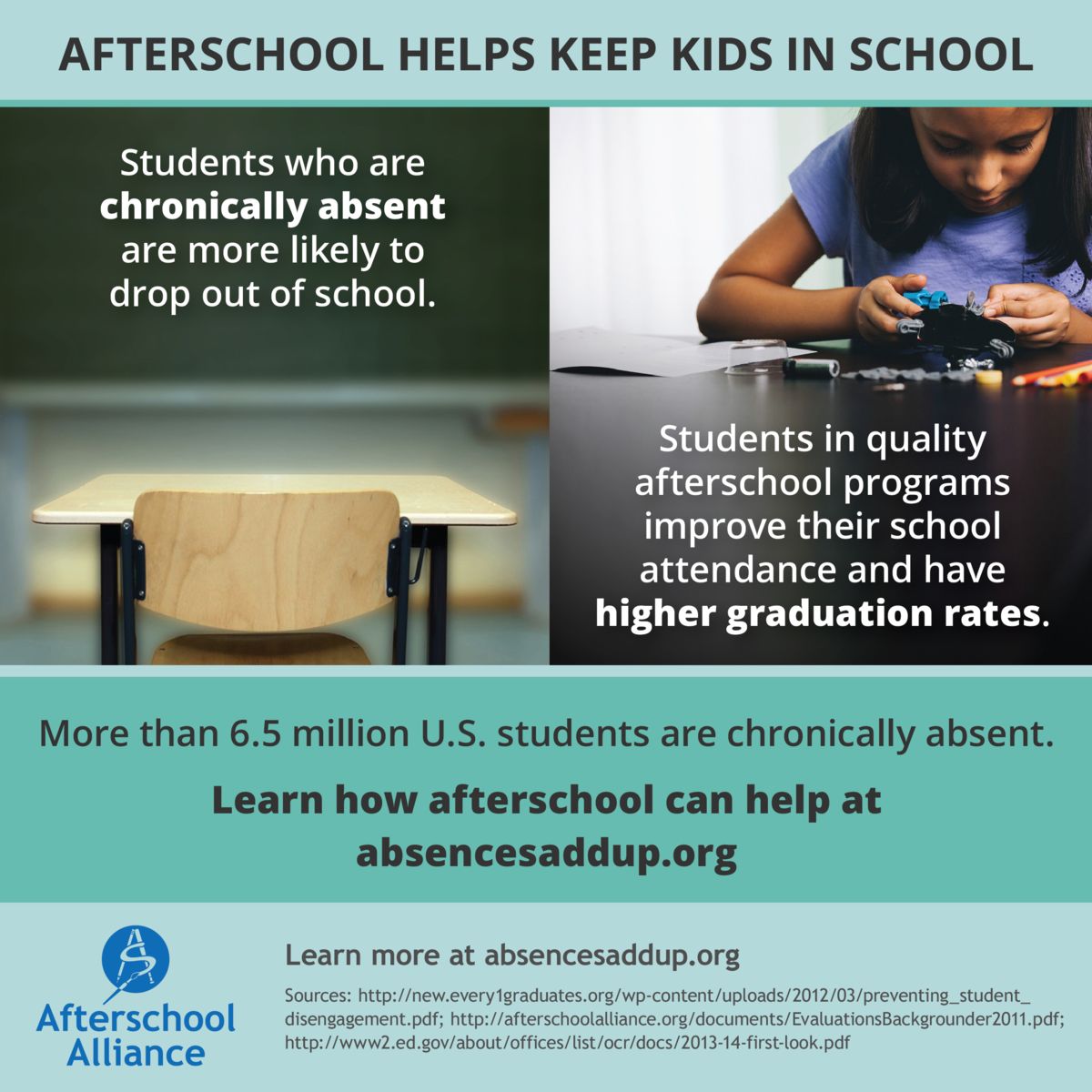 This week, the U.S. Department of Education's Office of Civil Rights released "A First Look" from the 2013-2014 Civil Rights Data Collection (CRDC), which shows that students of color, students whose first language is not English and students with disabilities are not getting the same opportunities to learn as their counterparts who are white, whose first language is English or who do not have disabilities.
The data are from a survey of all public schools and school districts in the United States. The CRDC measures student access to courses, programs, instructional and other staff, and resources—as well as school climate factors, such as student discipline and bullying and harassment—that impact education equity and opportunity for students.
For the first time, CRDC also looks at chronic student absenteeism, and finds that more than 6.5 million students (13 percent) missed 15 or more days of school (nearly a month of school) during the 2013-14 academic year. The chronic absence data reveal differing rates of chronic absenteeism among subgroups of students:
Within the high school group, chronic absence rates are 26 percent for American Indian or Alaska Native students, 22 percent for African American students, 21 percent for Multiracial, 25 percent for Native Hawaiian or Pacific Islander students and 20 percent for Latino students compared to 18 percent overall.
Among elementary students, American Indian or Alaska Native and Native Hawaiian or other Pacific Islander students are twice as likely to be chronically absent as white elementary school students.
Children with disabilities are more likely to be chronically absent in both elementary and high school.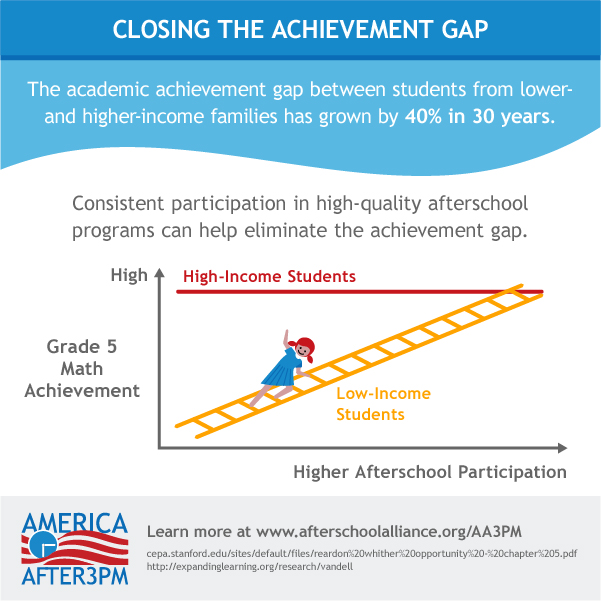 Starting in kindergarten, students who are chronically absent are at a higher risk of falling behind in reading. Even one year of chronic absence can cause a student to fall behind academically and decrease a student's chances of graduating from high school. Fortunately, a number of studies show that afterschool programs can help improve attendance, prevent chronic absenteeism and ultimately improve graduation rates:
The Collaborative for Academic, Social, and Emotional Learning (CASEL) meta-analysis of 68 studies of afterschool programs found that students participating in a high quality afterschool program demonstrated improvements in a number of areas, including better school day attendance.
Elementary students attending Baltimore Community Schools and participating in afterschool programs were 32 percent less likely to be chronically absent, while middle school students were 77 percent less likely.
Students participating in the Chicago After-School All-Stars program had fewer regular school-day absences and fewer suspensions. After-School All-Stars' participants demonstrated a 14 percent reduction in absences and a 17 percent reduction in suspensions.
Among students who regularly attended Schools & Homes in Education (SHINE) afterschool program in rural Pennsylvania (and demonstrated a need to improve behavior), more than one-third improved their school day attendance (37 percent).
After two years of participation in Providence's AfterZone, students were absent from school 25 percent less than their peers who did not participate.
For resources to help prevent chronic absenteeism, check out Absences Add Up, which includes a set of resources for afterschool stakeholders.
This is the first in a series of data analyses from the 2013-14 CRDC that the Department will issue over the course of the summer and fall. Future data highlights will look at key topics such as student discipline, early learning access, teacher and staffing equity, access to courses and programs that foster college and career readiness, and chronic student absenteeism.