Recent Afterschool Snacks
NOV
5
2012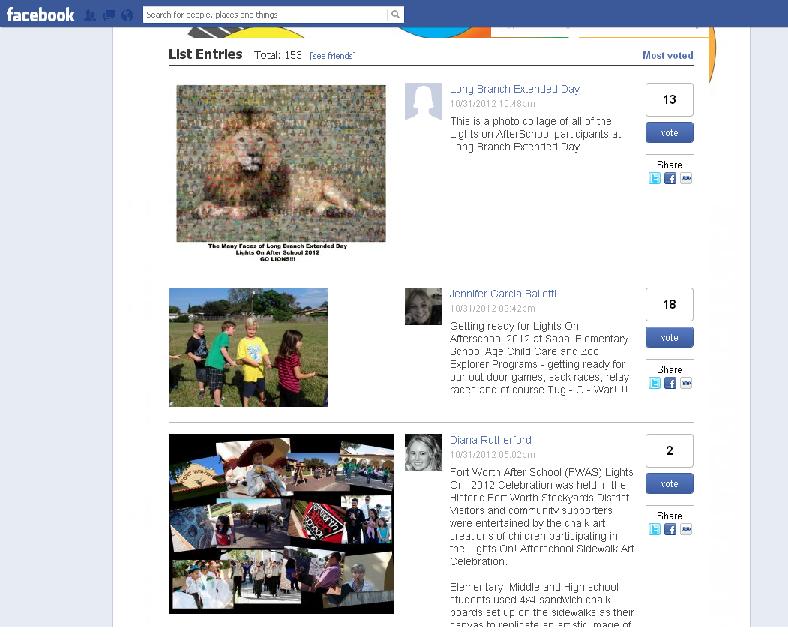 Exercise your right to VOTE!
Do you know who you're voting for this week? Take a break from politics and vote for something we can all agree on: afterschool programs!
Now through Nov. 14, vote for your favorite Lights On Afterschool photo on Facebook.
We've teamed up with Bright House Networks to shine a spotlight on the afterschool programs that keep our kids safe, inspire learning and help working families everywhere.

The three top photos will win $1,000 for the afterschool programs of their choice, and the top photo from Bright House Networks service area will win $2,000! Vote now!

READY, SET, SHINE!