On October 25
Use the hashtag #LightsOnAfterschool in your tweets and Instagram posts.
Take lots of photos and videos! Share some of these during the event or, if possible, "livetweet" to show members of your audience who couldn't attend the celebration what's happening in real time.
Use a live streaming video platform like Periscope or Facebook Live to broadcast student performances, exciting guest speakers, or other dynamic components of your event. It's a surprisingly easy way to provide a window into your celebration, and all it takes is a smartphone and a strong internet connection!
Share kids' and families comments. Your students and their families can be some of the best spokespeople for your program. Ask them to share tweetable sound bites about what afterschool means to them and retweet and share social media posts from attendees. Take note of any great comments you overhear during the celebration!
After October 25
As you wrap up your social media posts, keep using the hashtag #LightsOnAfterschool
Share photos or videos from the celebration—both on social media and with us! Email your favorite photos to info@afterschoolalliance.org with your program name and location in the subject line.
Thank your audience for attending and for their support of your program and afterschool in general.
Thank your policymakers and local officials, guest speakers, and other individuals who were integral to the success of your event.
Blog, tweet and post about your event. Too busy to share during your Lights On Afterschool celebration? Reflect on your event in the days that follow to help keep your community interested and keep the celebration going!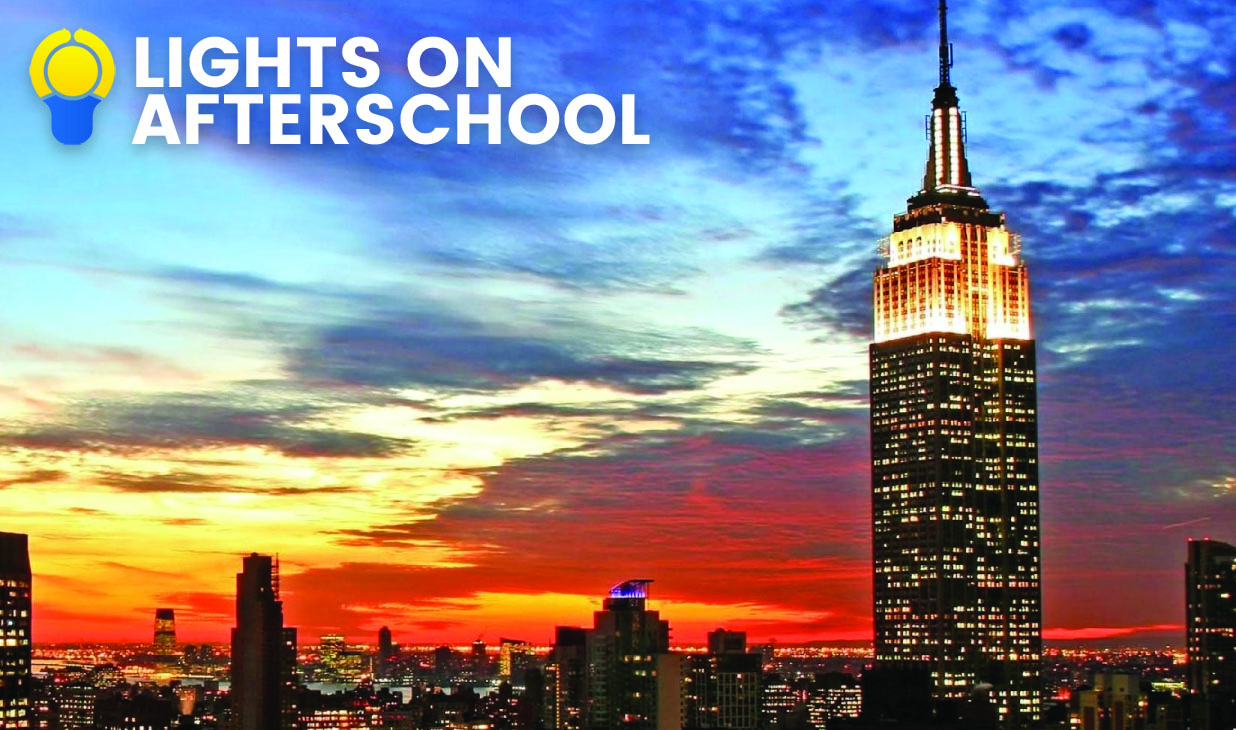 We've optimized graphics for use on all the major social platforms. Just click on the above image to use it, and check out the others.
See All Social Graphics