Recent Afterschool Snacks
JUL
12
By Jen Rinehart
Today I was lucky enough to be part of the release of Lost Opportunity, a report on afterschool STEM participation by Change the Equation and Nielsen. This is a great new contribution to what we know about participation in STEM afterschool, and while we may not be happy about the results—only 1 in 5 kids participates in STEM afterschool—it is definitely a useful advocacy tool for the field.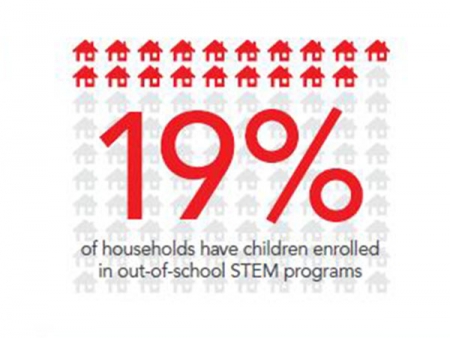 It also affirms many of the trends in afterschool participation that we found in our
America After 3PM
research. For instance, both surveys find:
Urban students are more likely to be in afterschool than rural students.
African-American and Asian kids are more likely to participate in afterschool compared to other ethnic backgrounds.
Lower-income youth are more likely to participate than higher-income youth.
There is a difference between the two studies in terms of grade-level participation. Middle-grade-level kids are most likely to participate in STEM afterschool while elementary school kids are the most likely to be in afterschool overall. Perhaps the heightened middle school STEM afterschool participation can be explained by the longstanding, and warranted, concerns about kids losing interest in STEM during middle school and the resulting curriculum and materials that have been developed over the years to help prevent that from happening.
The report raises two overall questions—how good are programs and why is participation low? Obviously there is more work to be done to ensure that all programs are of high quality, but there's lots of evidence that shows
STEM afterschool programs are effective
.
And, it's clear that we need heightened advocacy to ensure that more kids have opportunities to participate. Right now, the vast majority of funding for kids to participate in any kind of afterschool learning comes from parent fees.
We look forward to putting this new resource to work in helping make the case for increased investment in STEM afterschool!