The Afterschool Alliance has partnered with Meta Engineer for the Week program. It offers a high-quality, cost-free curriculum to help your students develop computer science skills and explore engineering.
It only takes a week and is a great virtual activity.
Introduce your students to the wonderful field of engineering.
The program is available year-round and registering takes less than 3 minutes. To get started, create an account using the button below. Once you start, you have three deadlines to submit your students' projects: May 31, 2022; September 30, 2022; and January 31, 2023.
Sign Up Now & Bring EFTW to your program
What is EFTW?
Started in 2018, EFTW is a national, afterschool STEM program that introduces students (ages 11-18) to engineering. Over the course of 15 hours, students work alongside adult facilitators to build tech prototypes that address a social issue of their choice. Upon completing the program, students explore engineering, develop computer science skills and gain awareness of different career paths.
Become an EFTW Facilitator!
EFTW is led by facilitators who are ages 18+ from any background or field. No technical experience is required. Our facilitators come from diverse backgrounds: some are afterschool leaders, in-school educators, nonprofit leaders, or community center coordinators. EFTW is designed to be flexible and can be led both in-person or virtually.
Success Stories
Afterschool programs have had amazing experiences with EFTW; read about the experiences of The CARE Center of New Hope, Alabama; Afterschool Center of Education at Greenville ISD in Texas; and Collective for Youth, Omaha.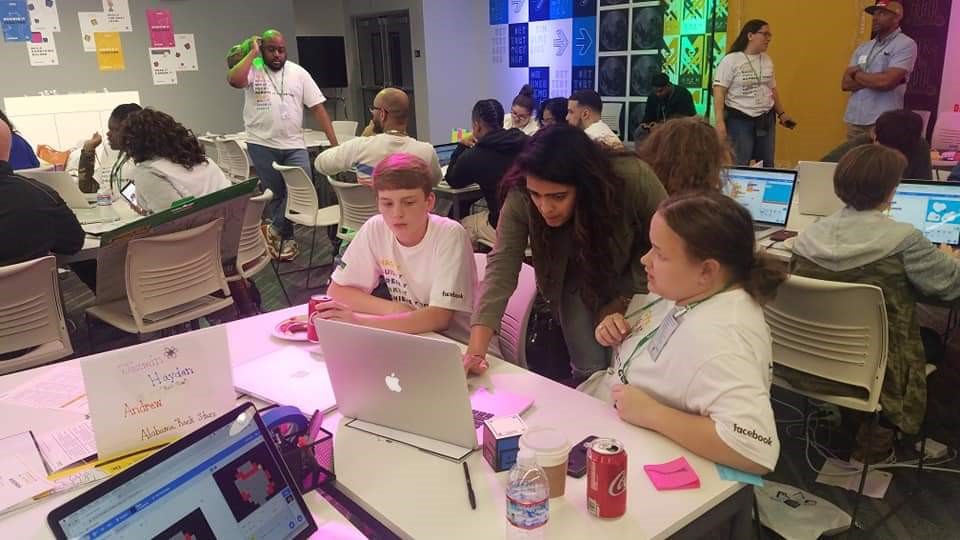 The CARE Center, New Hope, Alabama
Facebook's Engineer For The Week program showed my students they are leaders – and just how far their skills can take them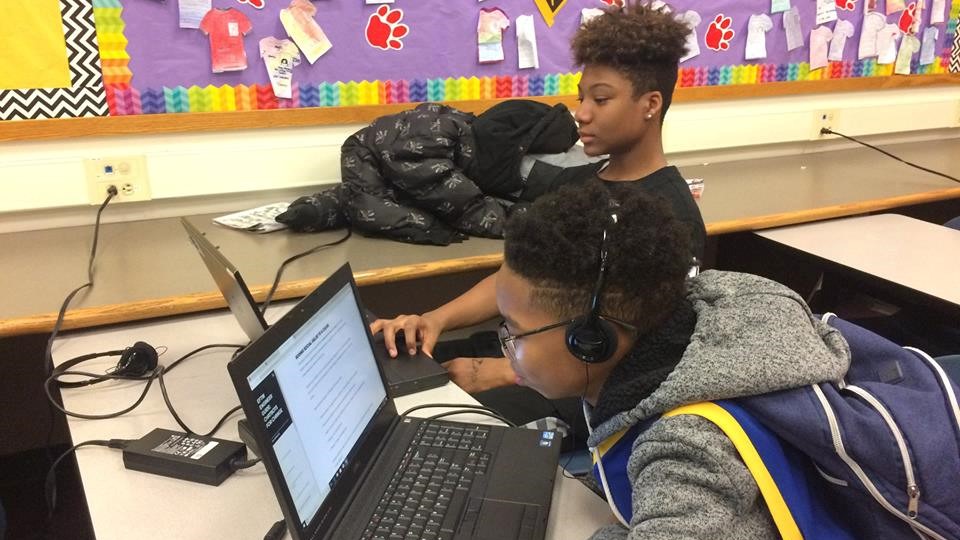 Collective for Youth, Omaha
An exciting, rewarding experience for our youth.
Afterschool Center of Education at Greenville ISD in Texas
Aspiring software engineers in a Texas afterschool program win trip to Facebook HQ
HAVE QUESTIONS? NEED SUPPORT?
Email Leah Silverberg at lsilverberg@afterschoolalliance.org.
Join the private Facebook Group to receive live program updates and meet other program facilitators.
HOW DOES THE PROGRAM WORK?
1. Create an account on the Facilitator Portal
2. Complete the Welcome Training
3. Choose a project and access the curriculum
4. Implement the program with your learners
5. Submit completed projects by one of the program deadlines
6. Celebrate your learners' accomplishments
LEARNING OUTCOMES
Learners will understand how to use the engineering process to collaboratively build a product.
Learners will understand that engineers come from diverse backgrounds and have different abilities and interests.
Learners will understand that they have the power to develop solutions to issues that matter to them.